G70 Lease Deals

G70 Lease Deals in Miami Gardens, FL – Luxury vehicles aren't often compared to sports cars, but the 2021 Genesis G70 is the exception to the rule. The G70 was designed to fit a race track just as much as it was designed for city streets and stretched highways. Its sleek design, aerodynamic frame, and powerful engine propel this luxury sedan into the future. Not to mention, the G70 is packed with impressive infotainment features. The safety suite offers a number of vital functions that are sure to protect drivers and passengers alike. Best of all, a G70 is easily affordable when you lease with Lehman Genesis. To learn more about the new Genesis G70, and to explore our leasing options, read on!

Check Back Monthly for Recurring Leasing Deals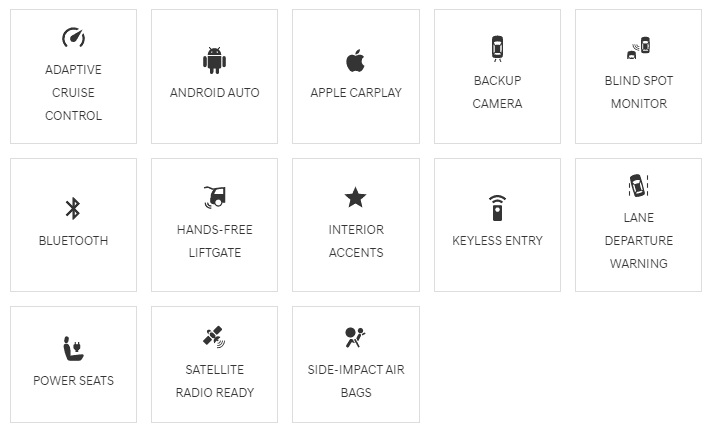 Did you know that lease payments can be a fraction of the cost of loan payments? A lease payment is determined by a variety of factors, including your expected mileage and the projected value of the vehicle when the lease expires. Because of this, you're likely to spend less per month on a lease than you would if you bought the car with a loan.
This is particularly useful for luxury vehicles like the G70. Our leasing deals help you find the monthly payment that fits neatly into your budget, and they change on a monthly basis. If you don't see something you like, you can always check back and review your options next month.
Superior Financing Options at Lehman Genesis
Lease payments might be more affordable, but financial planning is still a vital aspect of the deal. It's not always easy to wedge a monthly vehicle payment into your budget, even if the cost is less than it would be with a loan. That's why we offer financial assistance with experts who know exactly how to make your life easier.
Even if your credit has taken a hit due to unforeseen circumstances, we've got you covered. We believe that your credit history is more important than a three-digit number. To learn more about our financing options, get into contact with the experts at Lehman Genesis.
What Makes the 2021 Genesis G70 Stand Out?
While it is the entry-level model for the Genesis luxury series, the G70 doesn't make any sacrifices. The available 3.3-L twin-turbo GDI V6 engine will rumble beneath the hood as you push the limits of your imagination. The interior is padded with quilted seats, and impressive sound design adds to the luxurious nature of this sedan. A 360 surround-view monitor is able to give you a comprehensive view of your surroundings, so you don't have to rely on a small back-up camera. Forward collision-avoidance assist is standard on every trim, and smart cruise control is able to match your driving techniques and mimic them. The technological advances of the G70 are intricate and plentiful, so be sure to ask our Genesis experts about further details.
Ready for a test drive? Call the Genesis experts at Lehman Genesis in Miami Gardens, FL!
If you're ready to explore all the Genesis G70 has to offer, give us a call. We can ensure your favorite model is in stock before you arrive. From there, you can enjoy the sights and sounds of Miami Gardens from the luxurious comfort of a 2021 Genesis G70!