Genesis All-Season Fitted Liners in Miami, FL, Near Aventura & North Miami Beach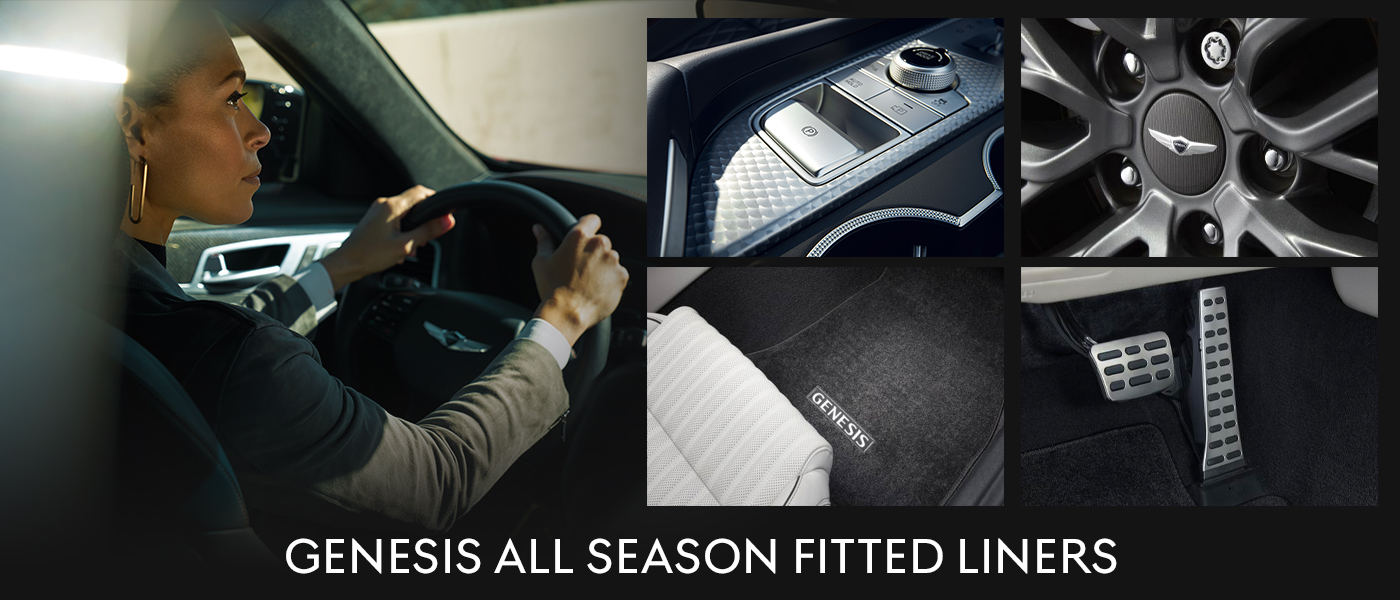 786-805-6569 | 21400 NW 2ND AVE, MIAMI, FL 33169
Hours: Mon – Sat: 7:30 AM – 6:00 PM, Sun: Closed
Genesis All-Season Fitted Liners in Miami, FL, Near Aventura & North Miami Beach
Get your Genesis All-Season Fitted Liners from the Lehman Genesis Parts Center in Miami, FL ‐ near Aventura and North Miami Beach. There's nothing like that salt life near the Atlantic, but our close proximity to the sandy beaches means lots of dirt and grime can get into your vehicle and grind in the floorboards, damaging the carpet.
A set of Genesis All-Season Fitted Liners protects your floors from sand, water, snow, dirt, and more unsightly items that you might track into your vehicle. Their water-resistant material also helps you avoid stains from clumsy mishaps with your morning coffee. Clean-up is a breeze, and each set is specially designed to fit your Genesis model.
Order your Genesis All-Season Fitted Liners here on our website, or contact our Parts Center for assistance from one of our specialists!