Genesis Battery Testing & Replacement Service in Miami, FL, Near Aventura & North Miami Beach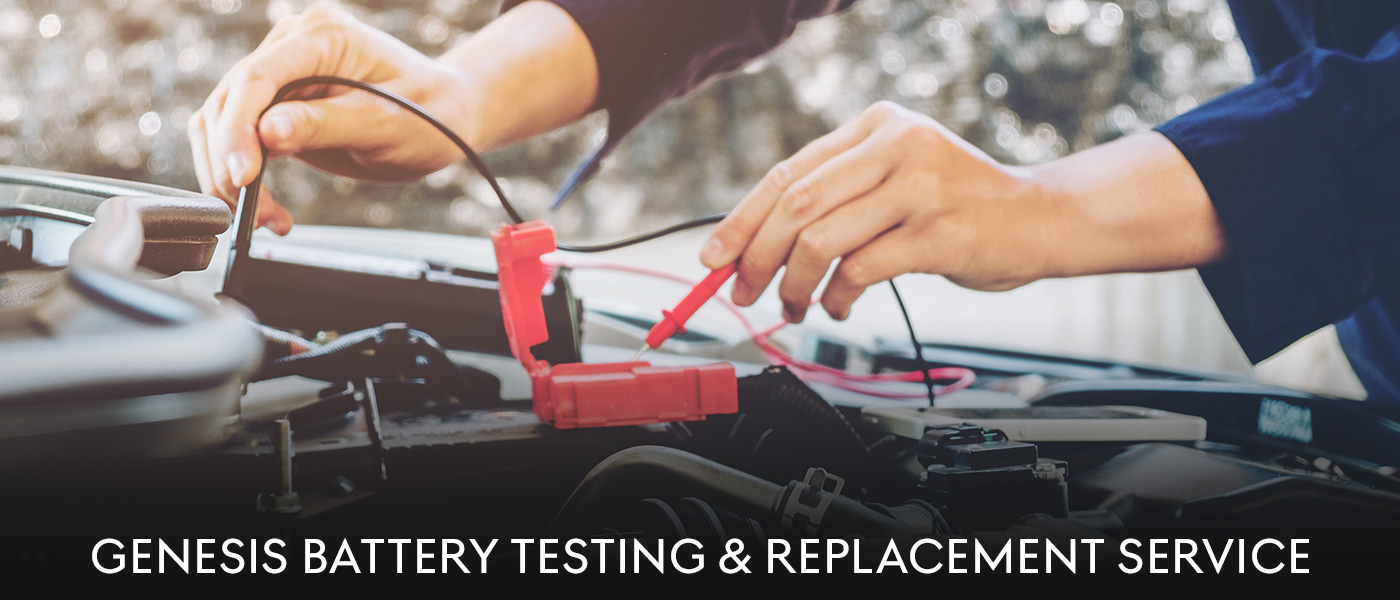 786-369-8086 | 21400 NW 2ND AVE, MIAMI, FL 33169
Hours: Mon – Fri: 7:30 AM – 9:00 PM, Sat: 7:30 AM – 6:00 PM, Sun: Closed
Genesis Battery Testing & Replacement Service in Miami, FL, Near Aventura & North Miami Beach
With Genesis battery testing and replacement service from the Lehman Genesis Service Center in Miami, FL, near Aventura, North Miami Beach, you'll get confident engine cranks time after time. Your vehicle's battery provides the spark needed to power the engine as well as all your auto's electronic features, and while it can last several years (three to five years, most likely), sometimes you might get stranded if you don't have it tested regularly.
Your battery's age, weather conditions, and your driving habits are just a few of the factors that can affect how long your battery lasts. When you bring your Genesis in for service, our technicians are happy to test it for you, but there are also a few signs of a battery that is fading. Sometimes your vehicle will let you know with a handy warning light, but without that, you can also look for dim headlights or issues with electronic features inside your vehicle. If your engine is slow to crank or clicks repeatedly before cranking, you could have a dying battery.
If you notice any of these signs, you should bring your Genesis to our Service Center ASAP. Our technicians will use our specialized equipment to test it out and replace it with a genuine Genesis car battery if needed. You can schedule your appointment on our website or contact our Service Center!