Genesis Lease Offers

Genesis Lease Offers – The New GV80 in Miami Gardens, FL – Looking for a brand new luxury SUV? The 2021 Genesis GV80 should be your next best friend. This SUV packs an impressive punch, complete with intricate infotainment and the latest safety features. The GV80 was a 2021 IIHS Top Safety Pick, so you know it's one of the most reliable luxury SUVs on the market. With a maximum of 25 MPG on the highway, the GV80 is as environmentally friendly as it is fun to drive. Take a look at the impressive features of the GV80, and see how you can take advantage of our rotating leasing deals!

Enjoy the Luxury SUV of Your Dreams With Our Rotating Leasing Deals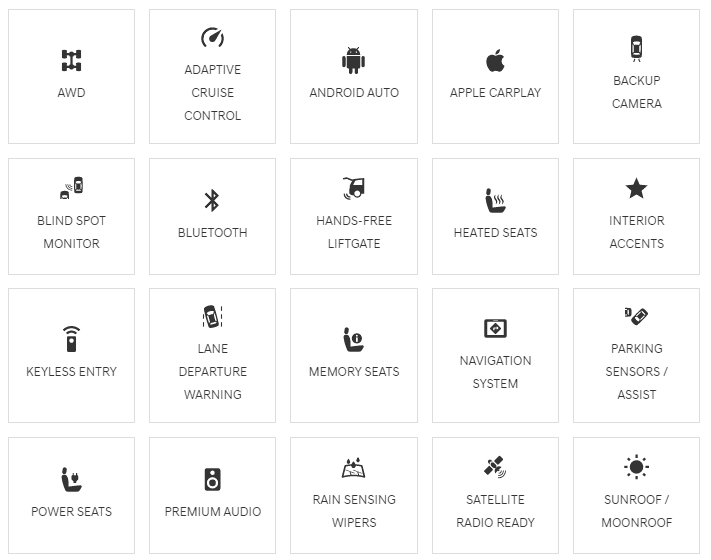 Every month, Lehman Genesis releases impressive leasing deals that can help you afford luxury SUVs like the GV80. No one should struggle to pay the high prices of a monthly loan payment. Instead, enjoy the lower monthly cost of a lease agreement! Lease payments are determined by a number of factors, including your estimated mileage and vehicle value at the end of your term.
When all of these aspects are considered, a lease payment is usually far less than a loan payment, making it that much easier for you to enjoy luxury vehicles like the GV80. Best of all, at the end of your lease term, you can return the GV80 and choose another luxury vehicle to enjoy. If you don't see a deal you love, check back often–we rotate deals on a monthly basis to cater to all of our customers, no matter their financial situation.
Get Great Financing With Lehman Genesis
While lease payments are often more affordable than loans, we still recommend meeting with our financial experts to discuss your options. We want to make sure you enjoy a lease that fits your needs, regardless of your credit score. Even if your score is less-than-perfect, leasing a new GV80 with Lehman Genesis means you'll have an affordable monthly vehicle payment with no extra hassle.
What Makes the New Genesis GV80 Special?
Minimalism is the design of the future, and the GV80 is no difference. Genesis has crafted this SUV to appear sleek and simple, while invoking the image of a diamond. The GV80 is also outfitted with plenty of new technology. Remote Smart Parking Assist can neatly park your SUV without any input from the driver. If you're nervous of highway driving, the GV80's Highway Driving Assist II keeps you in your lane while maintaining a safe distance from other vehicles. The 14.5-inch touchscreen is like nothing you've ever seen–elongated to fit on the dash with a sleek design to match the rest of the interior. Enjoy voice activation, and even hand-written activation.
The GV80 offers touchscreen climate control, with 3 total climate zones. With just a swipe of your finger, you can control the air around you. For the adventurous type, you'll be happy to know that the GV80 has an available 3.5-L twin-turbo V6 engine, which produces an impressive 375 horsepower.
Contact Lehman Genesis in Miami Gardens
Let our Genesis experts walk you through the GV80 when you schedule a test drive. Call to make sure the vehicle is in stock before you arrive!