Genesis Tire Service in Miami, FL, Near Aventura, North Miami Beach, & Hollywood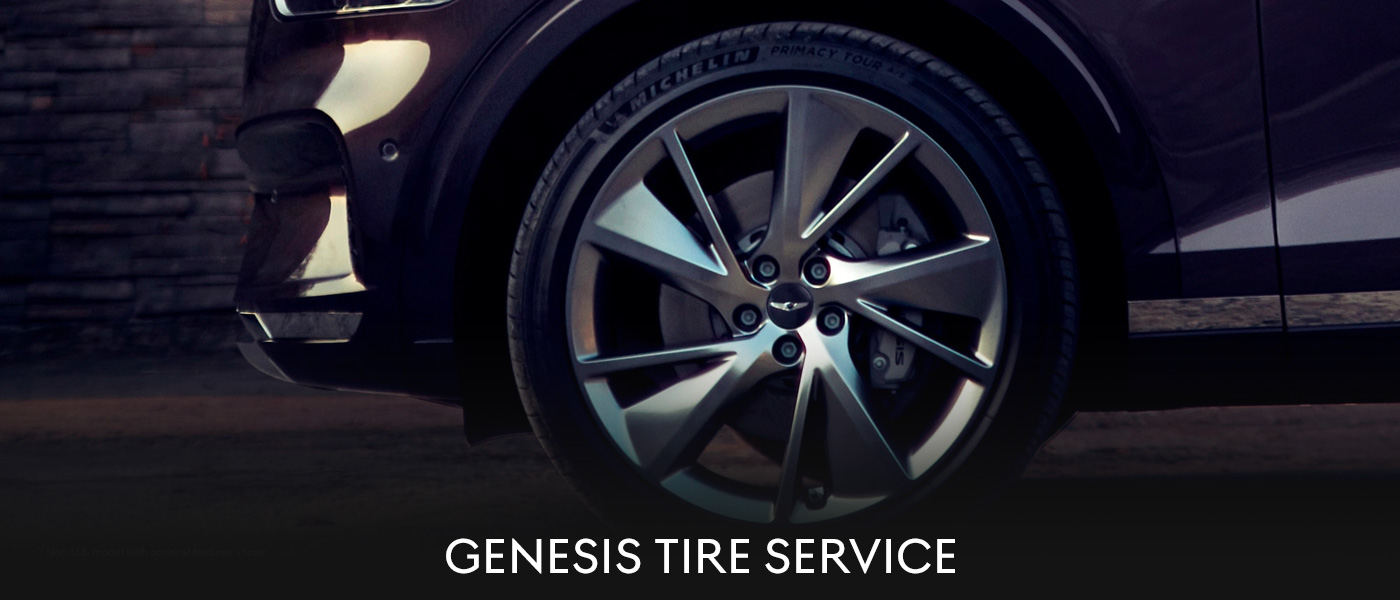 786-369-8086 | 21400 NW 2ND AVE, MIAMI, FL 33169
Hours: Mon – Fri: 7:30 AM – 9:00 PM, Sat: 7:30 AM – 6:00 PM, Sun: Closed
Genesis Tire Service in Miami, FL, Near Aventura, North Miami Beach, & Hollywood
With Genesis tires service from the Lehman Genesis Service Center in Miami, FL ‐ near Aventura, North Miami Beach, and Hollywood ‐ you can be sure your vehicle can handle any bumps in the road. A good set of tires provides the ultimate driving experience, giving your vehicle the perfect handling, maximum efficiency, and true peace of mind. However, every time you're on the road, your tires lose tread, and ignoring that tread loss can lead to lower fuel economy and eventual unsafe conditions.
One of the ways you can help preserve the life of your tires is regular tire service from Lehman Genesis. Getting the tires rotated on schedule ensures that they will wear evenly, which will help you avoid handling and alignment issues.
When it comes time to replace your tires, you can choose from a variety of trusted brands in an assortment of sizes and mileage ratings. Our technicians will match your vehicle's tire size to the fitting tire models and advise you on which will work for your driving style. Then they'll mount and balance the set so that you'll be rolling on your way in no time!
Schedule your Genesis tire service appointment today right here on our website, or contact our Service Center with any questions you may have.